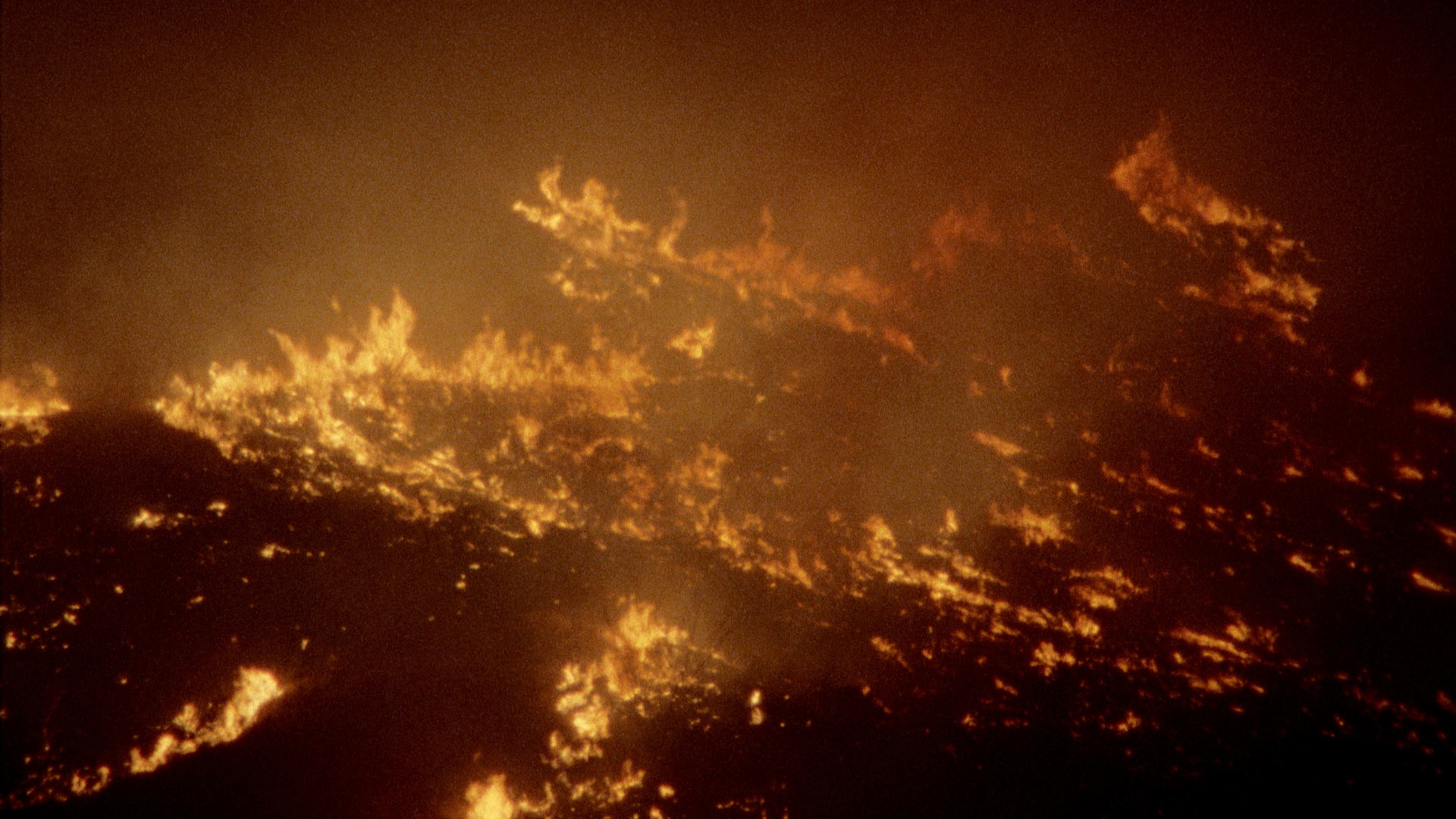 Directors: J.P. Sniadecki and Joshua Bonnetta
Country: US
Duration: 94'
Year: 2017


About the Film
An immersive and enthralling journey through the Sonoran Desert on the U.S.-Mexico border, EL MAR LA MAR weaves together harrowing oral histories from the area with hand-processed 16mm images of flora, fauna and items left behind by travelers. Subjects speak of intense, mythic experiences in the desert: A man tells of a fifteen-foot-tall monster said to haunt the region, while a border patrolman spins a similarly bizarre tale of man versus beast. A sonically rich soundtrack adds to the eerie atmosphere as the call of birds and other nocturnal noises invisibly populate the austere landscape. Emerging from the ethos of Harvard's Sensory Ethnography Lab, Bonnetta and Sniadecki masterfully bring together sublime 16mm shots of nature and weather phenomena, animals, people and the tracks they leave behind with a polyphonic soundtrack, creating a cinematographic exploration of the desert habitat, a multi-faceted panorama of a highly politicised stretch of land, a film poem that conjures up the ocean. Together, they've created an experience of the border region like nothing you've seen, heard or felt before.

About the directors
J.P. Sniadecki is an artist, filmmaker, and anthropologist whose work explores collective experience, sensory ethnography, and the possibilities of cinema. He currently teaches filmmaking in the Documentary Media MFA programme at Northwestern University in Evanston, Illinois, USA. His films, which include Demolition / Chaiqian (2008), Foreign Parts (with Verena Paravel, 2010), People's Park (with Libbie Cohn, 2012), Yumen (with Huang Xiang and Xu Ruotao, 2013) and The Iron Ministry (2014), have won many awards at festivals around the world. His work has been featured in the 2014 Whitney Biennale, the 2014 Shanghai Biennale, the UCCA in Beijing, The MoMA, The Guggenheim, The Museum of Natural History in New York, and a special section of BIFF 2012. He has written on Chinese Independent Cinema for Cinema Scope, Visual Anthropology Review, Dianying Zuozhe, and DV-Made China (Hawaii University Press).

Joshua Bonnetta is an artist and filmmaker working at the edges of documentary across installation, performance, and traditional cinema exhibition. His work has been shown at The Berlinale, BFI London Film Festival, Institute of Contemporary Art (London), Museum of Modern Art (New York), New York Film Festival, Toronto International Film Festival, Whitechapel Gallery, and at various festivals, museums, and galleries internationally. His work has been written about in Art Forum, Frieze, Sight & Sound, Cinemascope, The Guardian, and the New York Times. He is an Associate Professor in the Department of Cinema, Photography, & Media Art at Ithaca College. His sound works are published by Shelter Press, Canti Magnetici, and Senufo Editions.